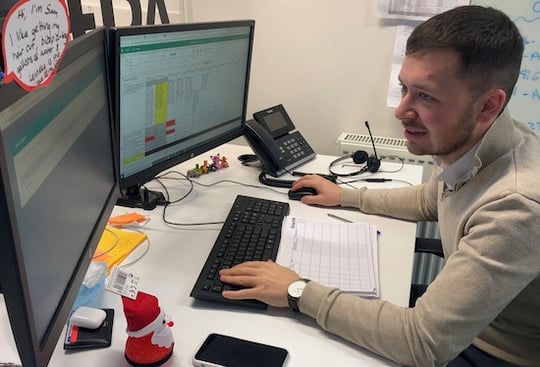 Each month, we profile one of our valued SmartPA People who will explain what they do and what they like about working here.

Name: Sam Chater

Job: Client Support Executive in SmartPA Call Handling Team

Which means I ... support clients every day with admin and telephony support so their businesses can run smoothly.

The most enjoyable part of my day is … making that first coffee in the morning in our lovely downstairs kitchen.

My most memorable moment at SmartPA was … 2019 Christmas party where we celebrated in the unique SmartPA way.

The best help a colleague has given me is … our team leader Amy helping me with producing the call reports for our clients.

The craziest thing I've ever done (that I can share) is … I got a Chang tattoo done on my leg.

The thing I'm most proud of is … my first onboarding for a client where we got them up and running with our service - painlessly!

My life ambition is … to down a pint in one second (roughly).

Working at SmartPA means … great bantz with great colleagues.

The value we have that resonates most with me is … Positive energy.