Everything we do is about transforming perceptions, disrupting tradition, and promoting human equity. SmartPA is committed to empowering and getting women back to work, and to improving the lives of the disadvantaged around the world.
What we're doing
Generating sustainable employment for the disadvantaged
We are committed to creating dignified, sustainable employment in underprivileged regions of the world. Focussing primarily on women and young people, SmartPA has delivered life-changing and career-generating skills programmes around the world and on behalf of governments and institutions.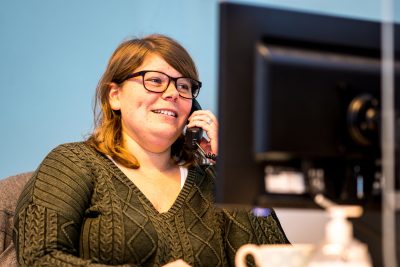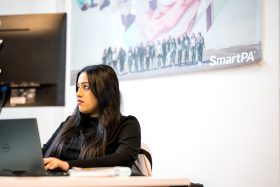 THE HUMAN ELEMENT
What's our secret? Great people.
We focus on our people, we're obsessed with our culture and we are committed to our mission. We recruit people who share our values of delivering world class services for our customers and making positive impacts for people around the world.
Empowering women
To us, equal opportunities in the workplace are a non-negotiable. At the very outset of our journey, we recognised the need for a new career path for women. Since then, we have helped empower and change the lives of thousands of females in assisting them to get back to, and into work. Similarly for talented people who have reached a ceiling within their industry, whether from prejudice or otherwise, SmartPA strives to make a positive impact. The demand for a flexible working schedule is high and our approach is designed to fit into the lifestyle and needs of each individual SmartPA, rather than the other way round.
Ready to outsource your admin?