Today's business world is fast-paced. Owners and decision-makers are responsible for the execution of many important tasks throughout the course of a day. What if some of the pressing operational requirements could be offloaded to a trained, experienced professional? With a virtual administrative assistant, they most certainly can.
Given the realities of an increasingly remote workforce, you don't need to restrict your search for a competent professional to the local market. A virtual assistant (VA) can free up valuable time and take operational tasks once delegated to on-site employees from anywhere in the world.
Let's examine the role an experienced virtual administrative assistant can play in your workforce.
Assistants in today's virtual age
Firstly, it's important to note the difference between an admin assistant and a secretary. A secretary was traditionally assigned operational tasks like typing, filing and answering phone calls. Certainly an important role for an organisation, but one that admittedly pales in comparison to the capabilities of today's VA.
Taking on more of a decision-making role, a virtual administrative assistant is an independent operator. By serving the precise needs of your business, a VA can cover the duties associated with a secretary while also handling the various projects you're now free to delegate.
Remotely popular
How did the remote assistant become a popular alternative to the on-site secretary? The rise of the global COVID-19 pandemic created a shift in the work habits of virtually all industries. In the U.K., a workforce in transition increasingly adopted remote working capabilities for many employees.
One of the tertiary benefits of this shift was the ability for businesses to outsource work to individuals across the globe. This created the opportunity to cast a wider net in the search for qualified employees with the right skills for the job, and coincided with a rise in popularity for the work-from-home personal assistant (PA).
What type of virtual assistant works for you?
When considering the hire of a VA for your business, it's important to consider the difference between freelance and managed service solutions. A freelance assistant can be recruited for your organisational needs, but may also work for other businesses. In a typical freelance virtual administrative assistant service, your VA will agree to work on specific tasks during an allocated portion of the work day.
Admin-managed service providers take this a step further, delegating a team of virtual assistants to handle assignments. This scope ensures that your work is completed promptly and efficiently, without having to adhere to the schedule restraints of an individual.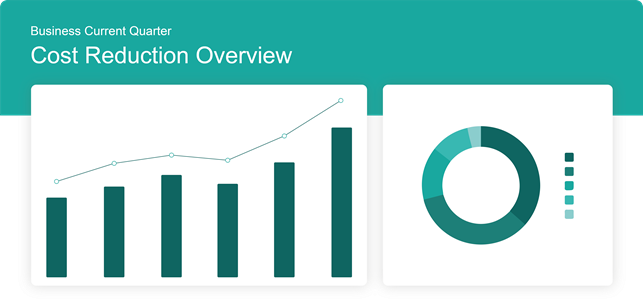 How a virtual assistant benefits your business
The bottom line? A virtual administrative assistant offers a wealth of cost-reduction and productivity increasing outcomes for your company.
By providing significant savings – up to £50,000 per annum – not only does your virtual employee ensure that the aforementioned bottom line is protected, but they enable your productivity to escalate as well.
Consider this: In the U.K., a full-time employee is entitled to 28 days off per year, and that doesn't take into account the time missed for sick days or the host of inevitable circumstances that arise throughout the course of the year. Paid time off not only hits your ledger, but it slows the workflow that a never-absent employee would otherwise accomplish.
Let's imagine four executives share the services of a PA. (Likely not so hard to fathom, given the realities of today's workforce, right?) That PA is away, and the executives each now delegate 10-20% of a workday handling admin taskings themselves. What is the true productivity cost for the business that day?
The thought of an iron-clad, never-sick, never-vacationing employee sounds too good to be true, right?
With a managed service VA solution, this dream is a reality. Imagine the cost and productivity savings associated with having access to a personal assistant every day, all year? According to Outsource Access, it could be up to 78% savings in operating costs when contrasted with a traditional in-house employee.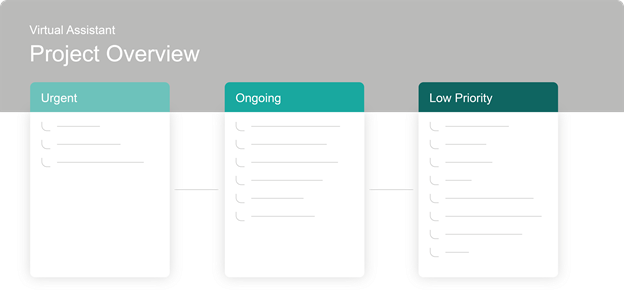 The role and responsibilities of your virtual assistant
Flexibility in deployment. Perhaps the greatest advantage of a remote assistant is their ability to adapt to the ever-changing demands of your business. Whether scheduling appointments, managing email accounts or interacting with your customers, the daily responsibilities can change to match the needs of the day.
Your VA provider, sole enterprise or managed service can ensure you have personal assistance on demand. Professional virtual assistant service solutions go further and anticipate any gaps in service and make sure someone is readily available to step in to match your needs.
Here are some of functions you'll be able to assign to your new virtual assistant:
Calendar management. Coordinate, reschedule and confirm appointments.
Email management and communications. Ensure you're responding to the pressing matters of the day, provide line of sight to upcoming important events.
Travel management. Research flights and hotels, book and manage a full travel itinerary.
Business development. Whether operating as a small business or large enterprise, your VA will network B2B and B2C clients, keep track of potential future hires and manage workforce calendars.
Presentation design. Handle the creation, content and production of important meeting agendas and corporate presentations.
File management and company software. An experienced remote PA acts as the link between departments and ensures any inter-office application is up and running.
Customer service. Virtual assistant business capabilities don't stop with filing or software management -- leverage their talents in order to build rapport with your clients and customers. Customer support ensures your VA represents your brand and acts as a natural extension of your workforce.
Online research. Save valuable time by enlisting the virtual assistance of your remote PA when it comes to both research and social media engagement.
Accounting. A well-trained VA is a veritable accounts receivable department, and can handle monthly reconciliations.
Aside from handling the day-to-day operations of your business, there are many other areas a virtual assistant can positively impact your business.
Weekly reporting ensures you're maintaining line of sight into the tasks assigned to your VA. This accountability instils both confidence and communication with your remote employee, and allows you to prioritise your workload and future budget. Some services provide an online portal through which you can keep account of task completion status.
Savings on recruitment. By working on a contractual basis, the cost burdens associated with hiring and training are diminished. Your remote work personal assistant comes readily-armed with the necessary skill, experience and training so that they can begin taking tasks on day one. In addition to the productivity savings you'll enjoy by not resourcing full-time employees to assist in onboarding, you'll save precious productivity time on everything from holidays to coffee breaks.
Of course, the virtual assistant role is not without potential pitfalls.
Challenges associated with virtual assistants:
Time differences. Perhaps the greatest hurdle facing business owners when hiring a remote virtual executive assistant is lining up time zones. It's more common than you may realise: After searching for the perfect candidate, you've found your next shining star VA. The only issue? They're three hours behind in the work day, living on a different continent. Can you ensure you'll be able to communicate with them during your shift if an important situation arises?
Doubts regarding productivity. You've done your due diligence to align the best available resource for your admin needs, and feel confident to begin the work relationship. Especially in the early-going, it's natural to feel a degree of trepidation about your new hire. (Even more so if they're your first remote personal assistant.) This is where managed service software that tracks the productivity of your assistant's day can come in handy, and prevent the tendency to want to micromanage that may arise without direct line-of-sight into your hire's day. When it comes to your new VA, project management should be top priority.
Scope growth. Without constant communication, it can be difficult to ascertain the extent to which your virtual assistant needs additional resources to accomplish those important delegated administrative duties. Left unchecked, this can lead to employee burnout, disagreements or the eventual resignation of your initially solid remote worker.
Now that you're aware of some of the potential challenges facing a virtual assistant, it's time to ensure you're selecting an admin-managed service that limits these obstacles, while capitalising on the wealth of benefits available given the right fit.
It's time for SmartPA solutions.
SmartPA virtual assistant solutions for your business
As the number one administration and back office support provider in the world, SmartPA offers a host of services dedicated to maximising the productivity and efficiency of your business. By leveraging a team of dedicated and accredited professionals, SmartPA solutions provide instant relief by alleviating the administrative tasks that are burdening yourself or your employees.
Our back office support offering will handle calls when you're busy, provide calendar and email management, and securely manage and transfer your confidential company information.
SmartPA virtual personal assistants will support you remotely, offering industry-specific knowledge and accreditation necessary to escalate the productivity of your workforce. Delegate specific tasks, or leverage our experience for full administrative functions in order to maximise your productivity.
Our diary and email management service is designed to handle front of the house workflow and ensure the positioning of your office keeps you front of mind for the ideal client in your market.
As a business owner or manager, there are a number of ways to increase the productivity of your day-to-day operations – with SmartPA, you'll be able to focus on your business rather than working on it.
A recent Stanford University study claims that remote workers are providing productivity increases as high as 13% per day – why not enjoy the benefits that come with outsourcing your day-to-day?
To learn more about how SmartPA virtual assistants can save your business time and money, visit our services page.
*What does a virtual assistant do? The better question might be, "what doesn't a virtual assistant do?"
---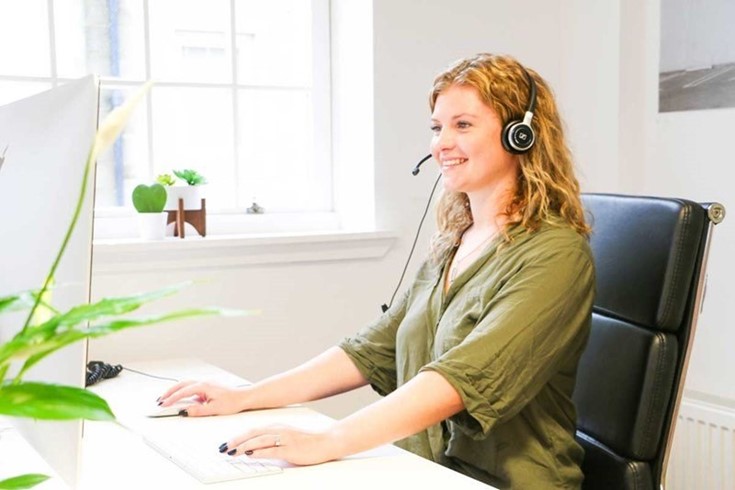 Your business deserves SmartPA solutions.
Contact us today in order to experience the difference the global leader in admin support can offer your brand. Whatever, wherever and whenever you need it, SmartPA has the virtual administrative assistant solution to fit your office needs.