Supporting our clients, 24/7
Delivering world-class admin support
The True Impact of Admin | 2020 Report
How outsourcing can help businesses navigate their admin challenges
Our report is based on the report conducted by Plum Consulting on behalf of Sage that surveyed 300 small to medium sized businesses across 11 countries looking at the cost to these enterprises of administration tasks, including both operational and regulatory requirements.
Our report will review the findings of the research and provide conclusive outcomes to benefit small to medium-sized businesses facing administrative challenges.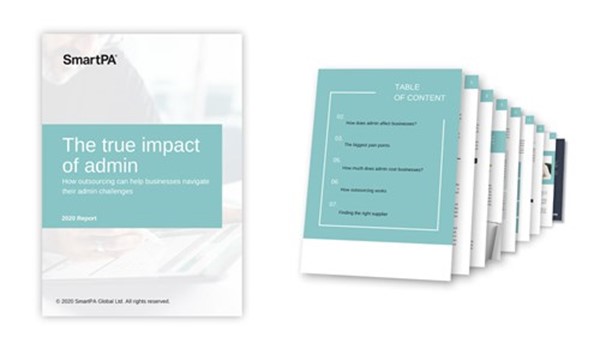 Sign up for our business news where we share growth, productivity and cost saving news.